ONSEN
Snow-covered winter scenery, the new green of early summer, and the falling leaves of autumn...
Revel in these seasonal Shiretoko sights while luxuriating in a hot bath.
Feel the changes of the season as fresh Shiretoko breezes touch your skin.
Enjoy a moment of superb bliss.
Bath Hall
Bathe in brilliant sunlight whilst you soak in hot mineral water.
Our bath hall boasts a spacious indoor tub.
This simple luxury is the perfect way to enjoy Shiretoko's hot springs to the fullest.
Stretch out your arms and legs, close your eyes, and relax in a hot spring lover's paradise.
■Hours : 15:00 - 9:30 Overnight
■Location : 1st Floor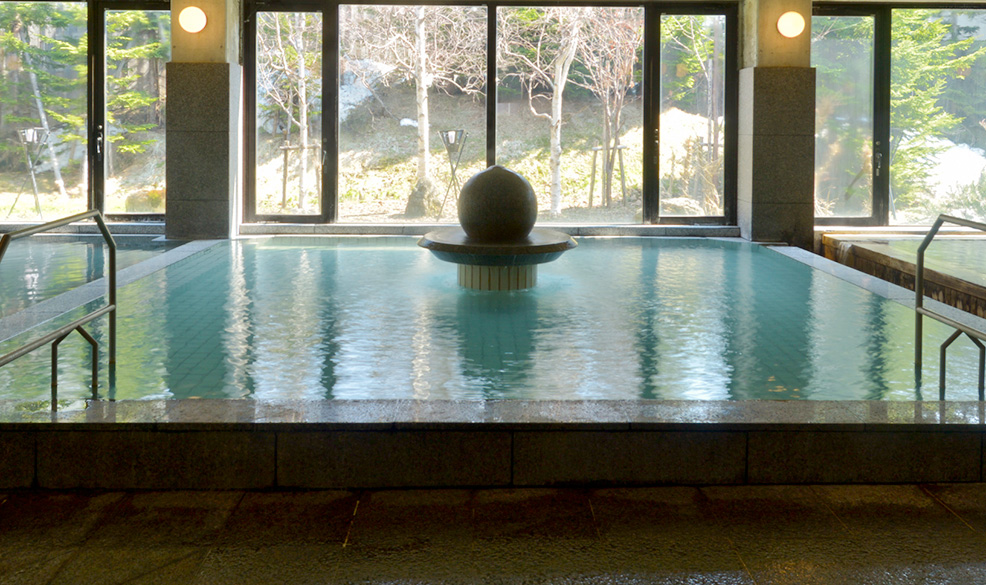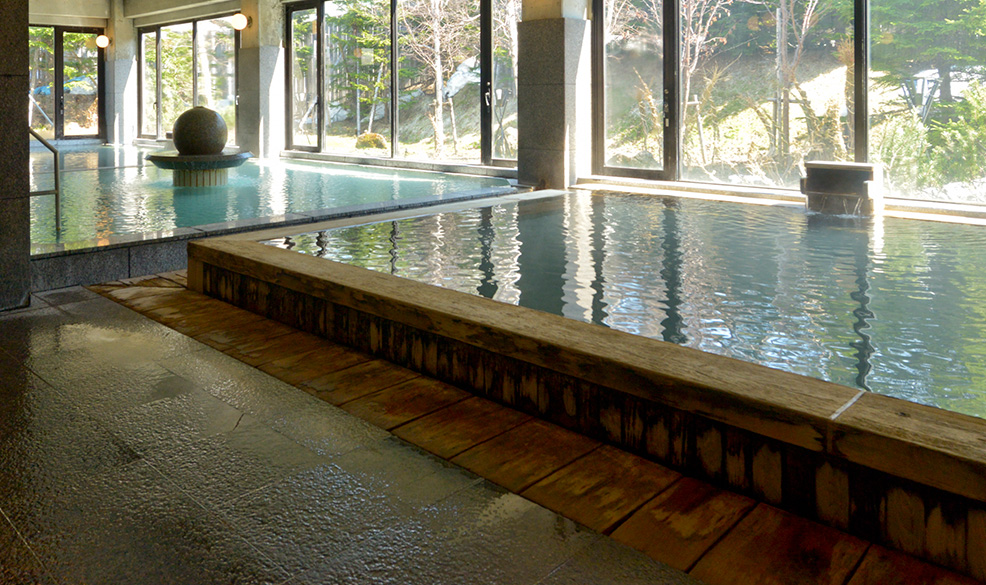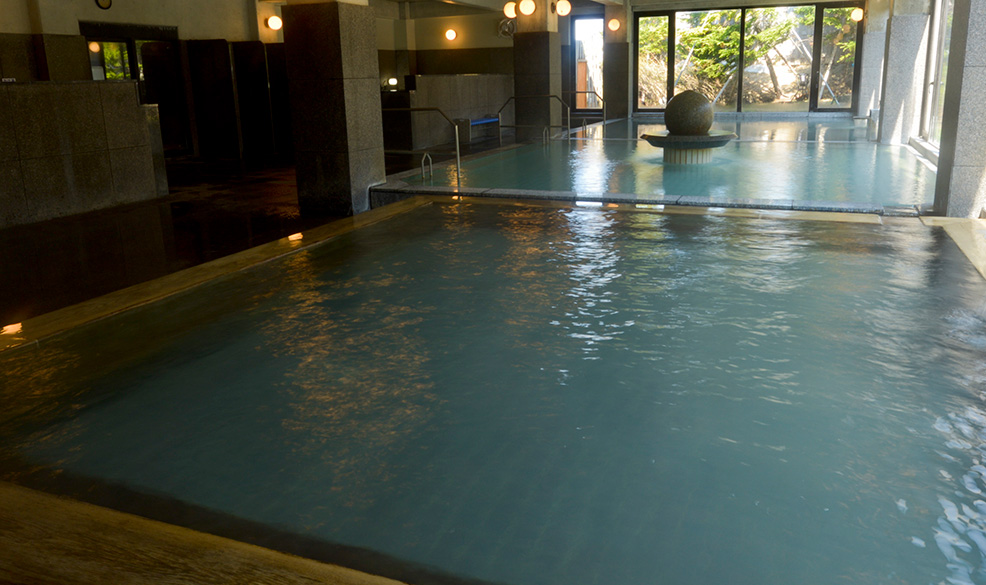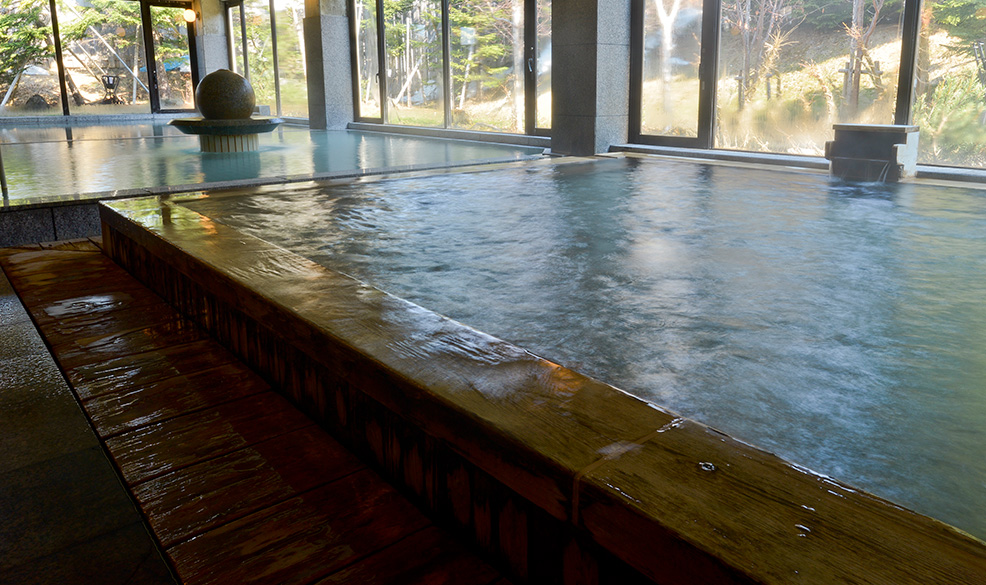 Garden Outdoor Bath
Experience the natural blessing of free-flowing hot spring waters, direct from the spring source.
'Hoshi no Shizuku' is a rock-framed open-air bath, offering free-flowing hot spring waters,direct from the spring source.
Gaze over the starry skies of summer, or the winter snowscapes, becoming one with nature in an unforgettable bathing experience.
■Hours : 15:00 - 9:30 Overnight
■Location : 1st Floor - Attached to Bath Hall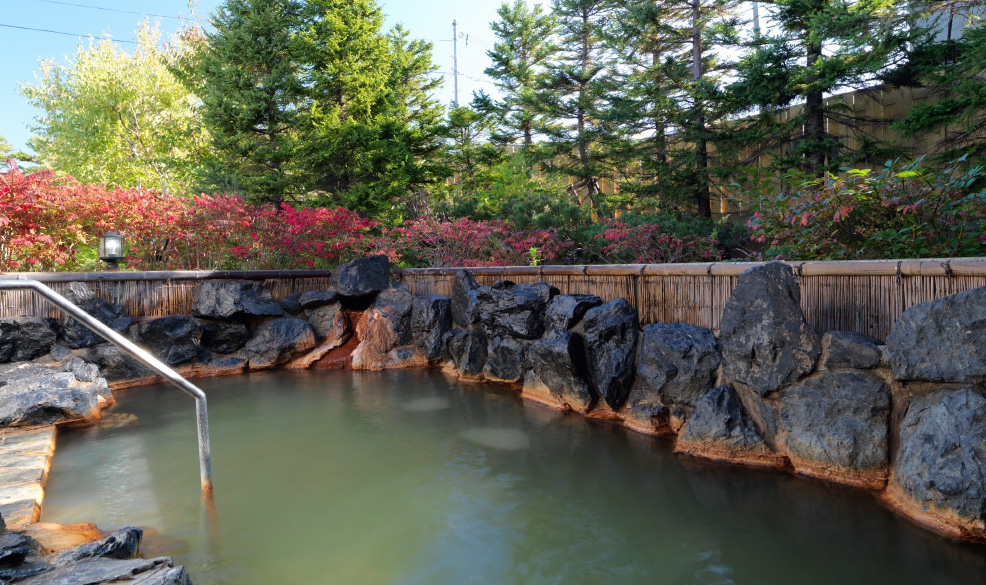 Hot Bedrock Spa (Ladies Only)

This hot bedrock spa uses the hyperthermic effect of far-infrared rays to gently warm the body, encouraging sweat to eliminate waste and toxins. Meanwhile, negative ions help to refresh and smooth the skin and hair. Try our hot bedrock spa to further enhance the hot spring experience at Kazanamiki Hotel.
Sauna

Our sauna promotes sweating to flush out waste and wash away the smallest specks of dirt, leaving the skin absolutely clean while promoting metabolism and regeneration.
Health benefits include weight loss, stress reduction, and skin condition improvement.
Please enjoy the sauna together with our hot spring baths.
Hours

Hot Bedrock Spa 15:00 - 9:30 Overnight / Sauna 15:00 - 23:00
(Significant temperature drops may occur from 23:00 to 5:00.)
Location

Hot Bedrock Spa and Sauna are attached to the 1st Floor Bath Hall. (Hot Bedrock Spa is for ladies only.)
Bath Hall Amenities
Ladies' Bath

Body soap, shampoo, rinse, dryers, combs & brushes, cosmetic cotton sheets, shower caps, cotton swabs, plastic bags for wet articles, hand & face soap, skin lotion (ladies'), moisture milk
Gentlemen's Bath

Body soap, shampoo, rinse, dryers, combs & brushes, cotton swabs, cotton swabs, plastic bags for wet articles, hand & face soap, hair tonic (men's), hair liquid, T-shaped razors